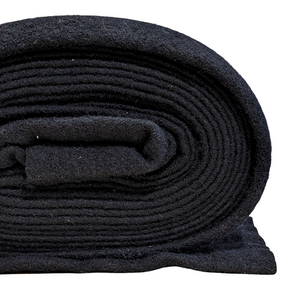 Priced per half metre. 1 Unit = 50 cm 
ABOUT             
Reversible fabric so there's no need for lining. Perfect for raw-edge sewing with no hemming or seam-neatening. Ideal for coats, jackets, coatigans, wraps and endless accessories.  
COLOUR             Black
FIBRE                  100% Wool
WIDTH                148cm
WEIGHT              385gsm
FORM                 Knitted & Felted
ORIGIN               China
CARE                  Hand wash only. Do not tumble dry, or dry clean. Low iron.